Instructions for Accessing the DOC App
You have just finalized the creation of your DOC Journey App account.
Here are instructions for downloading the app from the App store
AND starting your journey!
Step 1: On your iPhone or iPad, locate the App Store:
1a. Click the App Store icon.  It looks like this: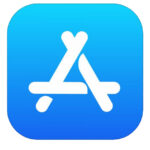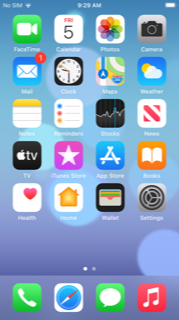 Step 2: Click the Search icon the bottom of the screen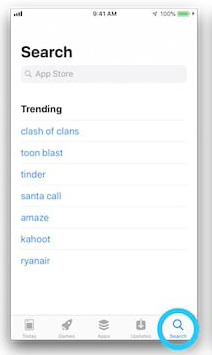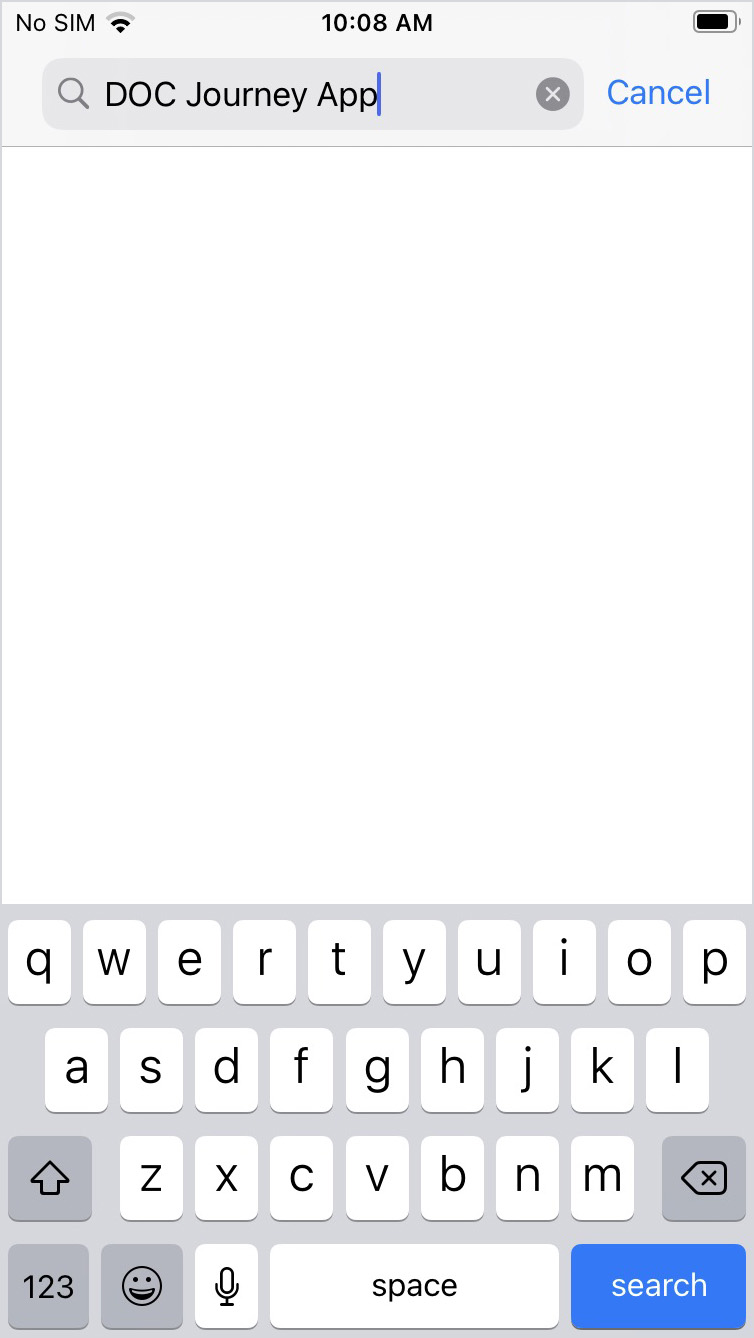 2a. Type "DOC Journey" and then click search.
Step 3: Scroll down to find the DOC Journey App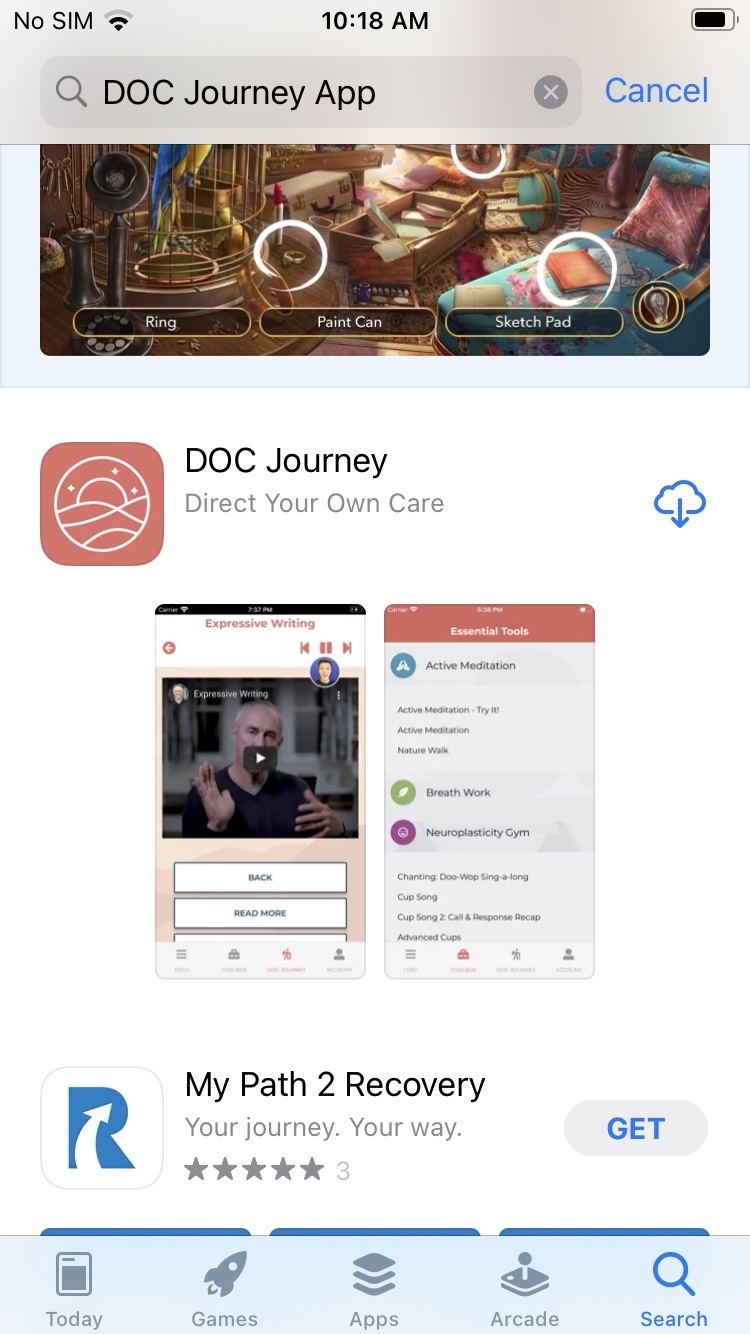 3a. Once found, click the Download Cloud....

3b. When the app has finished downloading, click OPEN

Step 4: The initial home screen appears with the DOC logo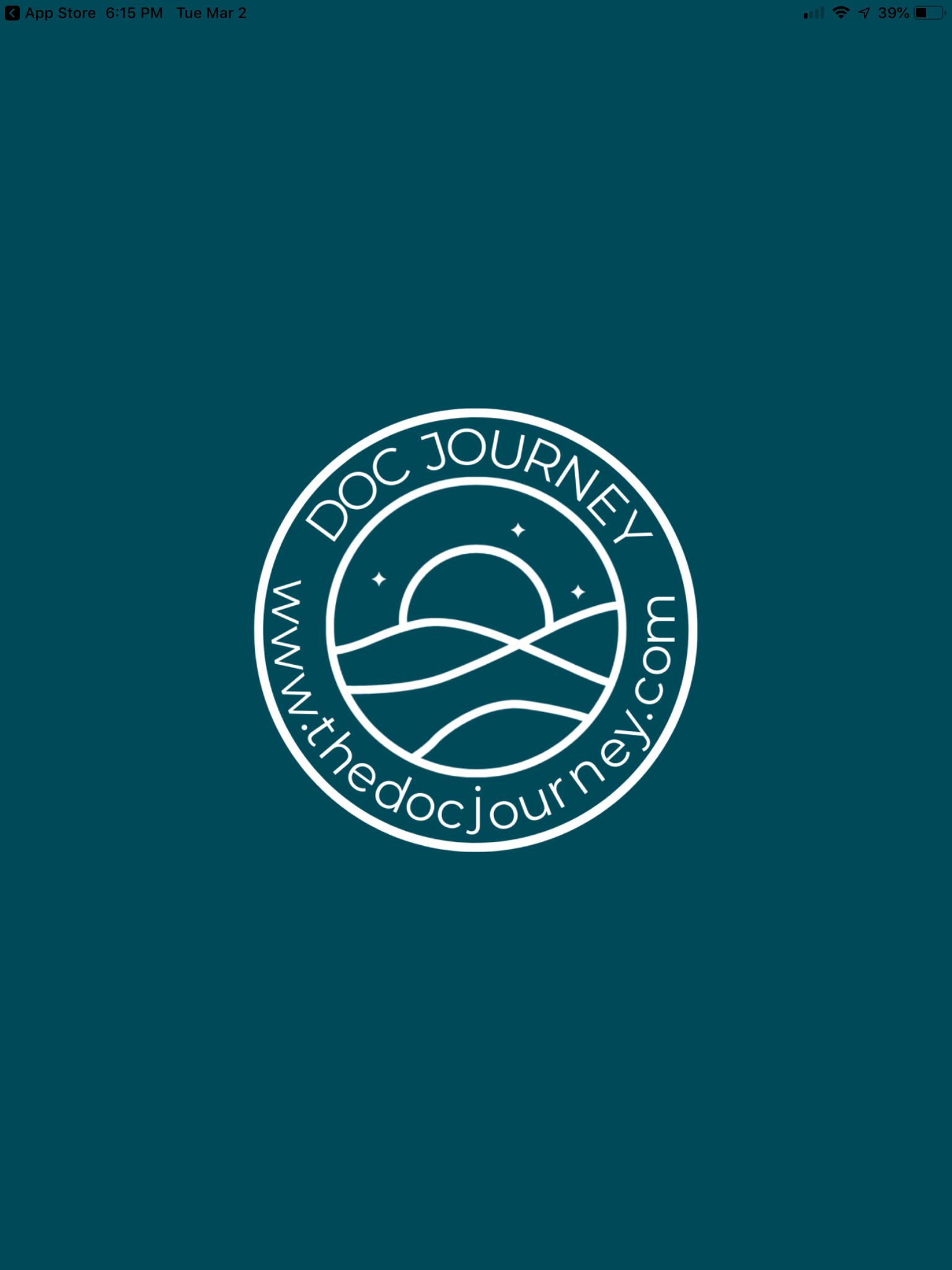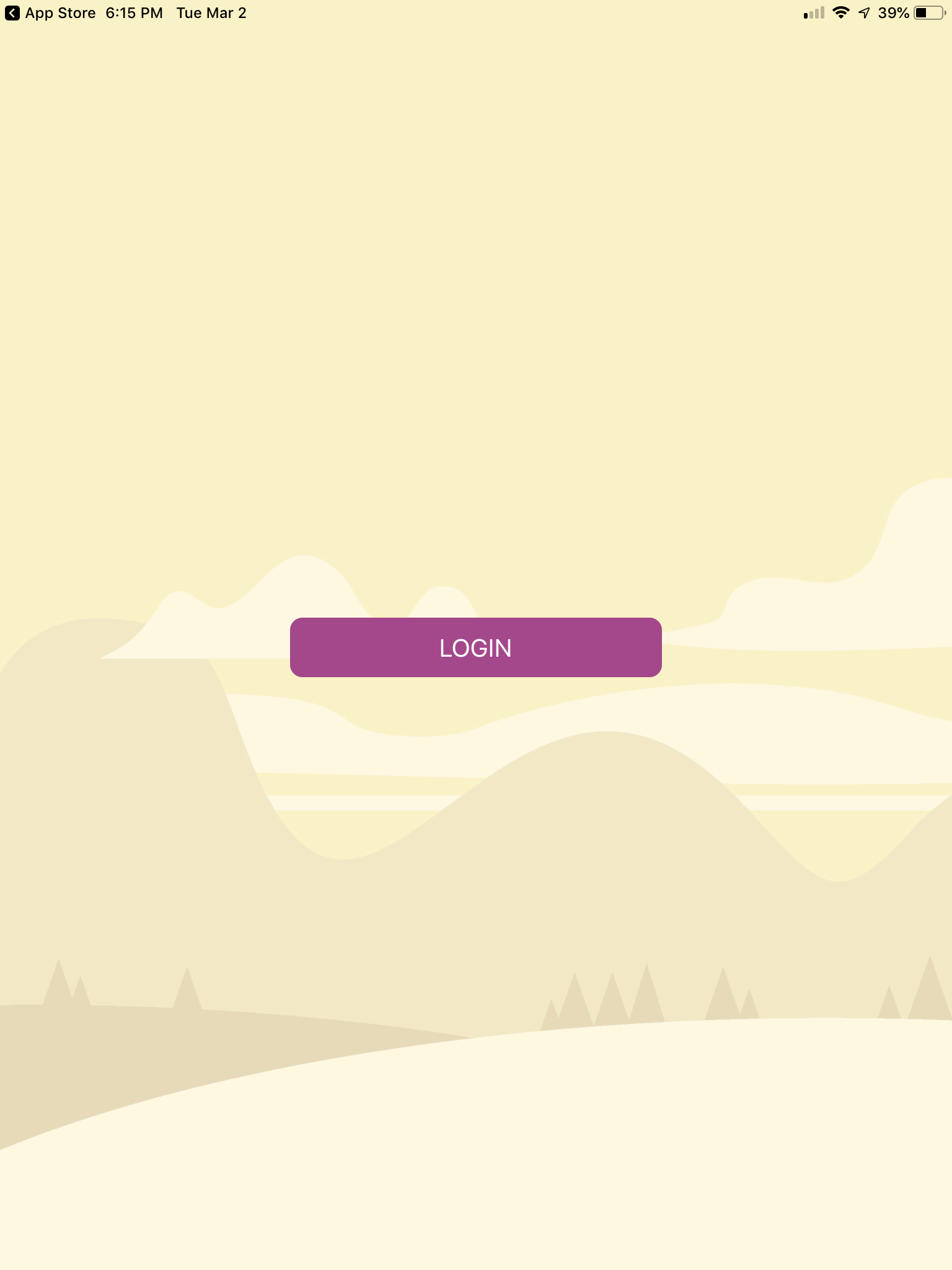 4a. The app will then automatically jump to this LOGIN screen.
4b. Click LOGIN
Step 5: Because you've volunteered to review this app, your account has already been created.
5a. Enter your (email) username, password, and click LOG IN.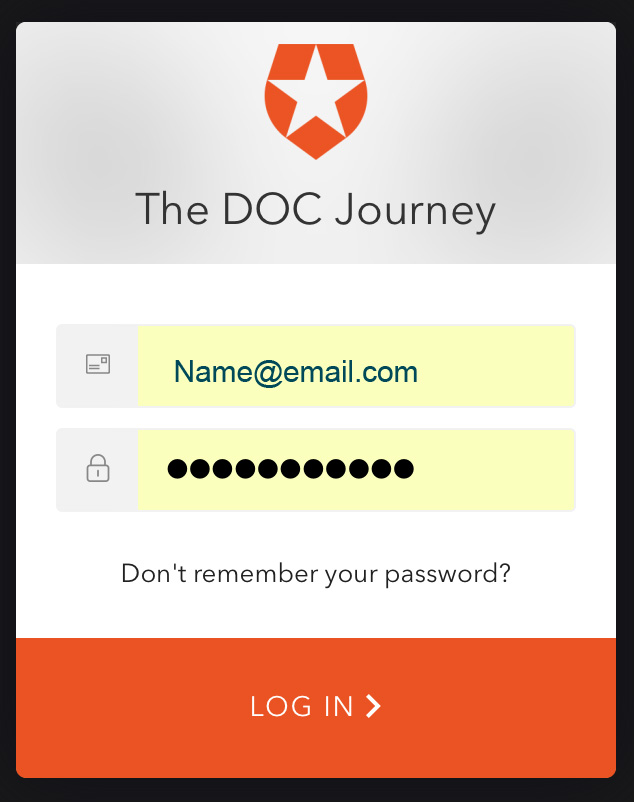 If you don't have or can't remember your password...
Click "Don't remember your password?"

Instructions for resetting it will be sent to your email address.
Step 6: This is the Intro Screen: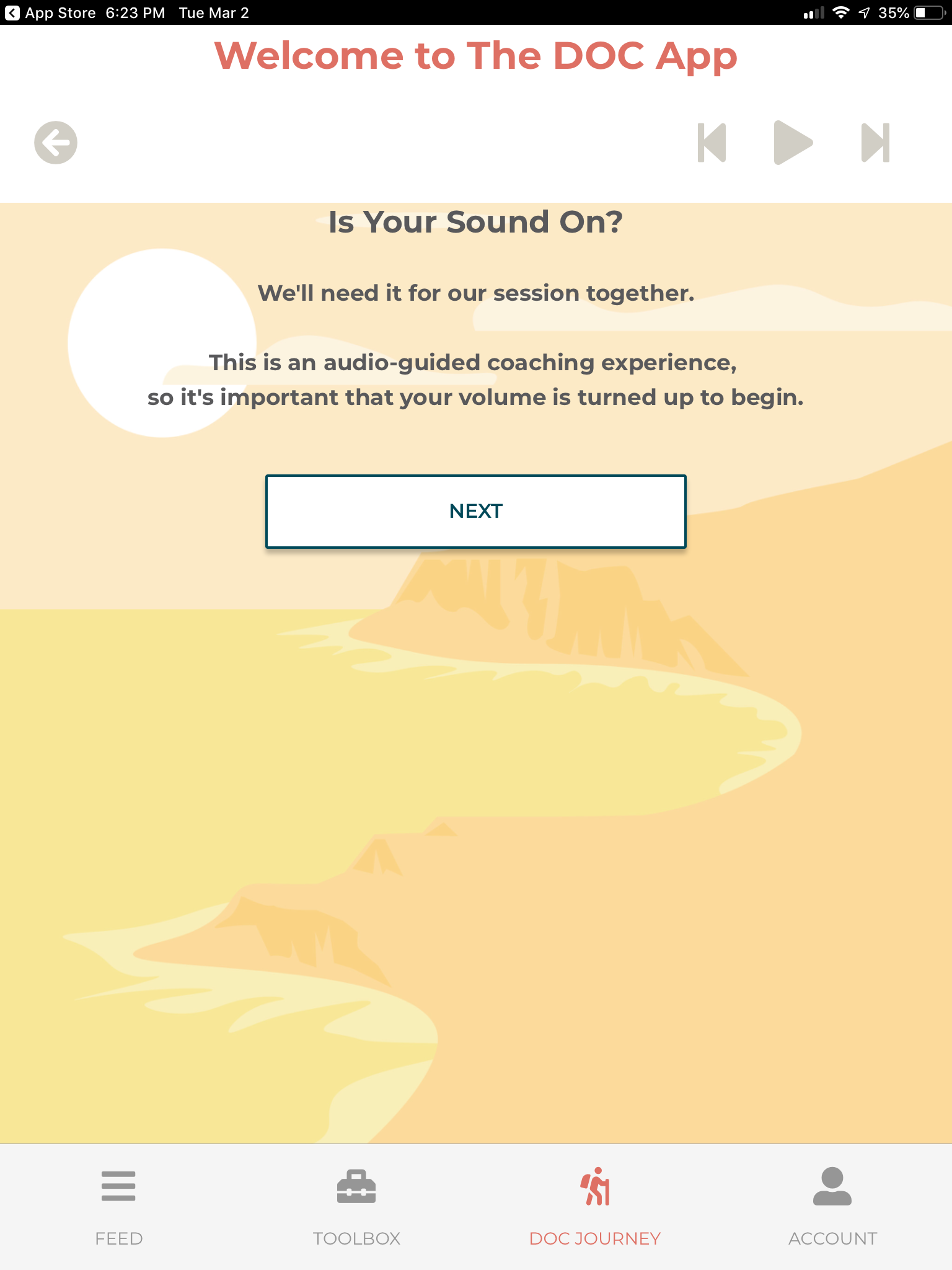 The DOC App is a sound and visual experience, so this first screen will ask you to turn up your device's sound.
From the App Store, locate the DOC Journey app again and scroll down until you see the Ratings and Review Section.
Tap the number of stars you feel is appropriate.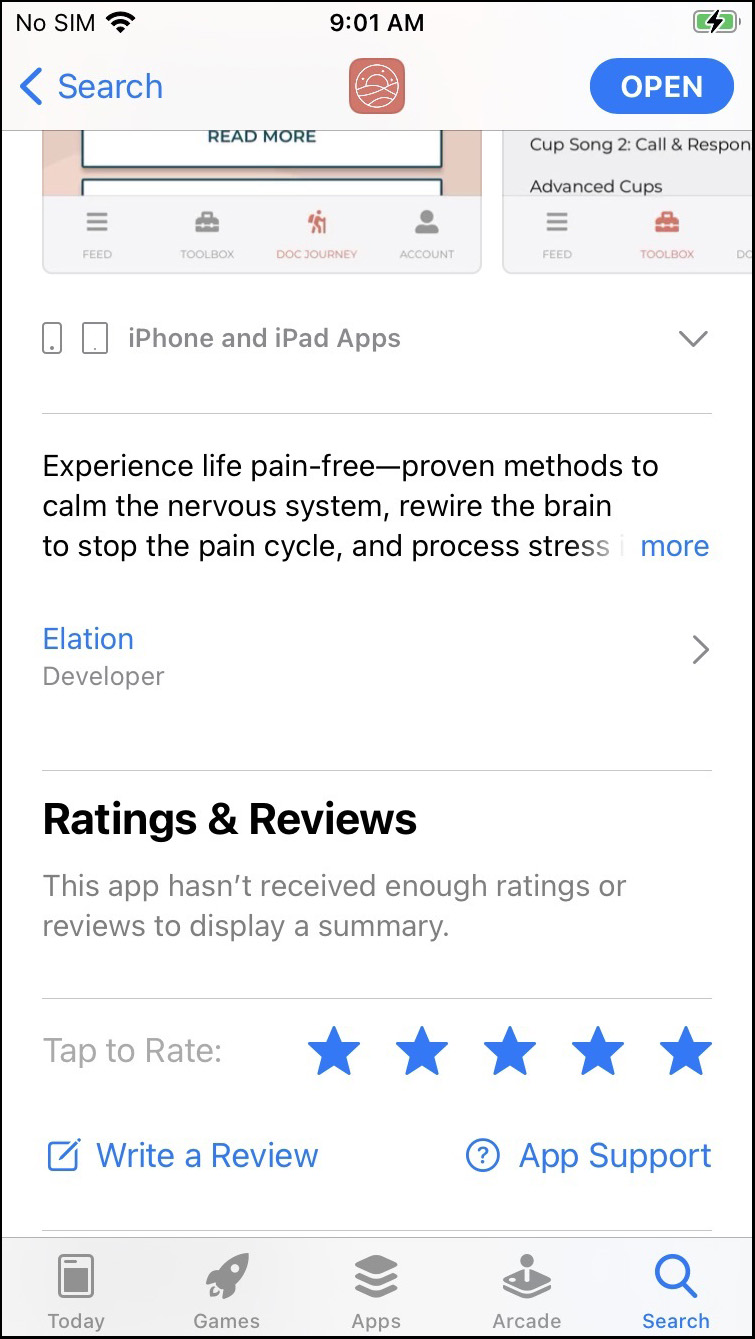 You can also enter a review by tapping "Write a Review"